Best Retrofit/Renovation Project In The World | Lutron Award Winner |
Best Retrofit/Renovation Project In The World | Lutron Award Winner |
Best Retrofit/Renovation Project In The World | Lutron Award Winner |
Best Retrofit/Renovation Project In The World | Lutron Award Winner |
Best Retrofit/Renovation Project In The World | Lutron Award Winner |
Best Retrofit/Renovation Project In The World | Lutron Award Winner |
Best Retrofit/Renovation Project In The World | Lutron Award Winner |
Best Retrofit/Renovation Project In The World | Lutron Award Winner |
Best Retrofit/Renovation Project In The World | Lutron Award Winner |
Best Retrofit/Renovation Project In The World | Lutron Award Winner |
Best Retrofit/Renovation Project In The World | Lutron Award Winner |
Best Retrofit/Renovation Project In The World | Lutron Award Winner |
Best Retrofit/Renovation Project In The World | Lutron Award Winner |
Best Retrofit/Renovation Project In The World | Lutron Award Winner |
Best Retrofit/Renovation Project In The World | Lutron Award Winner |
Best Retrofit/Renovation Project In The World | Lutron Award Winner |
Best Retrofit/Renovation Project In The World | Lutron Award Winner |
Best Retrofit/Renovation Project In The World | Lutron Award Winner |
Best Retrofit/Renovation Project In The World | Lutron Award Winner |
Best Retrofit/Renovation Project In The World | Lutron Award Winner |
Best Retrofit/Renovation Project In The World | Lutron Award Winner |
Best Retrofit/Renovation Project In The World | Lutron Award Winner |
Best Retrofit/Renovation Project In The World | Lutron Award Winner |
Best Retrofit/Renovation Project In The World | Lutron Award Winner |
Best Retrofit/Renovation Project In The World | Lutron Award Winner |
Best Retrofit/Renovation Project In The World | Lutron Award Winner |
Best Retrofit/Renovation Project In The World | Lutron Award Winner |
Best Retrofit/Renovation Project In The World | Lutron Award Winner |
Best Retrofit/Renovation Project In The World | Lutron Award Winner |
Best Retrofit/Renovation Project In The World | Lutron Award Winner |
Best Retrofit/Renovation Project In The World | Lutron Award Winner |
Best Retrofit/Renovation Project In The World | Lutron Award Winner |
Best Retrofit/Renovation Project In The World | Lutron Award Winner |
Best Retrofit/Renovation Project In The World | Lutron Award Winner |
Best Retrofit/Renovation Project In The World | Lutron Award Winner |
Best Retrofit/Renovation Project In The World | Lutron Award Winner |
Best Retrofit/Renovation Project In The World | Lutron Award Winner |
Best Retrofit/Renovation Project In The World | Lutron Award Winner |
Best Retrofit/Renovation Project In The World | Lutron Award Winner |
Best Retrofit/Renovation Project In The World | Lutron Award Winner |
Best Retrofit/Renovation Project In The World | Lutron Award Winner |
Best Retrofit/Renovation Project In The World | Lutron Award Winner |
Best Retrofit/Renovation Project In The World | Lutron Award Winner |
Best Retrofit/Renovation Project In The World | Lutron Award Winner |
Best Retrofit/Renovation Project In The World | Lutron Award Winner |
Best Retrofit/Renovation Project In The World | Lutron Award Winner |
Best Retrofit/Renovation Project In The World | Lutron Award Winner |
Best Retrofit/Renovation Project In The World | Lutron Award Winner |
Best Retrofit/Renovation Project In The World | Lutron Award Winner |
Best Retrofit/Renovation Project In The World | Lutron Award Winner |
Over 20 years of experience! Specializing in upgrades, renovation projects, and retrofit installations
Over 20 years of experience! Specializing in upgrades, renovation projects, and retrofit installations
Over 20 years of experience! Specializing in upgrades, renovation projects, and retrofit installations
Over 20 years of experience! Specializing in upgrades, renovation projects, and retrofit installations
Over 20 years of experience! Specializing in upgrades, renovation projects, and retrofit installations
Over 20 years of experience! Specializing in upgrades, renovation projects, and retrofit installations
Over 20 years of experience! Specializing in upgrades, renovation projects, and retrofit installations
Over 20 years of experience! Specializing in upgrades, renovation projects, and retrofit installations
Over 20 years of experience! Specializing in upgrades, renovation projects, and retrofit installations
Over 20 years of experience! Specializing in upgrades, renovation projects, and retrofit installations
Over 20 years of experience! Specializing in upgrades, renovation projects, and retrofit installations
Over 20 years of experience! Specializing in upgrades, renovation projects, and retrofit installations
Over 20 years of experience! Specializing in upgrades, renovation projects, and retrofit installations
Over 20 years of experience! Specializing in upgrades, renovation projects, and retrofit installations
Over 20 years of experience! Specializing in upgrades, renovation projects, and retrofit installations
Over 20 years of experience! Specializing in upgrades, renovation projects, and retrofit installations
Over 20 years of experience! Specializing in upgrades, renovation projects, and retrofit installations
Over 20 years of experience! Specializing in upgrades, renovation projects, and retrofit installations
Over 20 years of experience! Specializing in upgrades, renovation projects, and retrofit installations
Over 20 years of experience! Specializing in upgrades, renovation projects, and retrofit installations
Over 20 years of experience! Specializing in upgrades, renovation projects, and retrofit installations
Over 20 years of experience! Specializing in upgrades, renovation projects, and retrofit installations
Over 20 years of experience! Specializing in upgrades, renovation projects, and retrofit installations
Over 20 years of experience! Specializing in upgrades, renovation projects, and retrofit installations
Over 20 years of experience! Specializing in upgrades, renovation projects, and retrofit installations
Over 20 years of experience! Specializing in upgrades, renovation projects, and retrofit installations
Over 20 years of experience! Specializing in upgrades, renovation projects, and retrofit installations
Over 20 years of experience! Specializing in upgrades, renovation projects, and retrofit installations
Over 20 years of experience! Specializing in upgrades, renovation projects, and retrofit installations
Over 20 years of experience! Specializing in upgrades, renovation projects, and retrofit installations
Over 20 years of experience! Specializing in upgrades, renovation projects, and retrofit installations
Over 20 years of experience! Specializing in upgrades, renovation projects, and retrofit installations
Over 20 years of experience! Specializing in upgrades, renovation projects, and retrofit installations
Over 20 years of experience! Specializing in upgrades, renovation projects, and retrofit installations
Over 20 years of experience! Specializing in upgrades, renovation projects, and retrofit installations
Over 20 years of experience! Specializing in upgrades, renovation projects, and retrofit installations
Over 20 years of experience! Specializing in upgrades, renovation projects, and retrofit installations
Over 20 years of experience! Specializing in upgrades, renovation projects, and retrofit installations
Over 20 years of experience! Specializing in upgrades, renovation projects, and retrofit installations
Over 20 years of experience! Specializing in upgrades, renovation projects, and retrofit installations
Over 20 years of experience! Specializing in upgrades, renovation projects, and retrofit installations
Over 20 years of experience! Specializing in upgrades, renovation projects, and retrofit installations
Over 20 years of experience! Specializing in upgrades, renovation projects, and retrofit installations
Over 20 years of experience! Specializing in upgrades, renovation projects, and retrofit installations
Over 20 years of experience! Specializing in upgrades, renovation projects, and retrofit installations
Over 20 years of experience! Specializing in upgrades, renovation projects, and retrofit installations
Over 20 years of experience! Specializing in upgrades, renovation projects, and retrofit installations
Over 20 years of experience! Specializing in upgrades, renovation projects, and retrofit installations
Over 20 years of experience! Specializing in upgrades, renovation projects, and retrofit installations
Over 20 years of experience! Specializing in upgrades, renovation projects, and retrofit installations
B&O | Lutron | Ketra | Josh.ai | Meridian Audio | BDi | Hunter Douglas | Gallo Acoustics | Pro-Ject Audio | Leon Speakers |
B&O | Lutron | Ketra | Josh.ai | Meridian Audio | BDi | Hunter Douglas | Gallo Acoustics | Pro-Ject Audio | Leon Speakers |
B&O | Lutron | Ketra | Josh.ai | Meridian Audio | BDi | Hunter Douglas | Gallo Acoustics | Pro-Ject Audio | Leon Speakers |
B&O | Lutron | Ketra | Josh.ai | Meridian Audio | BDi | Hunter Douglas | Gallo Acoustics | Pro-Ject Audio | Leon Speakers |
B&O | Lutron | Ketra | Josh.ai | Meridian Audio | BDi | Hunter Douglas | Gallo Acoustics | Pro-Ject Audio | Leon Speakers |
B&O | Lutron | Ketra | Josh.ai | Meridian Audio | BDi | Hunter Douglas | Gallo Acoustics | Pro-Ject Audio | Leon Speakers |
B&O | Lutron | Ketra | Josh.ai | Meridian Audio | BDi | Hunter Douglas | Gallo Acoustics | Pro-Ject Audio | Leon Speakers |
B&O | Lutron | Ketra | Josh.ai | Meridian Audio | BDi | Hunter Douglas | Gallo Acoustics | Pro-Ject Audio | Leon Speakers |
B&O | Lutron | Ketra | Josh.ai | Meridian Audio | BDi | Hunter Douglas | Gallo Acoustics | Pro-Ject Audio | Leon Speakers |
B&O | Lutron | Ketra | Josh.ai | Meridian Audio | BDi | Hunter Douglas | Gallo Acoustics | Pro-Ject Audio | Leon Speakers |
B&O | Lutron | Ketra | Josh.ai | Meridian Audio | BDi | Hunter Douglas | Gallo Acoustics | Pro-Ject Audio | Leon Speakers |
B&O | Lutron | Ketra | Josh.ai | Meridian Audio | BDi | Hunter Douglas | Gallo Acoustics | Pro-Ject Audio | Leon Speakers |
B&O | Lutron | Ketra | Josh.ai | Meridian Audio | BDi | Hunter Douglas | Gallo Acoustics | Pro-Ject Audio | Leon Speakers |
B&O | Lutron | Ketra | Josh.ai | Meridian Audio | BDi | Hunter Douglas | Gallo Acoustics | Pro-Ject Audio | Leon Speakers |
B&O | Lutron | Ketra | Josh.ai | Meridian Audio | BDi | Hunter Douglas | Gallo Acoustics | Pro-Ject Audio | Leon Speakers |
B&O | Lutron | Ketra | Josh.ai | Meridian Audio | BDi | Hunter Douglas | Gallo Acoustics | Pro-Ject Audio | Leon Speakers |
B&O | Lutron | Ketra | Josh.ai | Meridian Audio | BDi | Hunter Douglas | Gallo Acoustics | Pro-Ject Audio | Leon Speakers |
B&O | Lutron | Ketra | Josh.ai | Meridian Audio | BDi | Hunter Douglas | Gallo Acoustics | Pro-Ject Audio | Leon Speakers |
B&O | Lutron | Ketra | Josh.ai | Meridian Audio | BDi | Hunter Douglas | Gallo Acoustics | Pro-Ject Audio | Leon Speakers |
B&O | Lutron | Ketra | Josh.ai | Meridian Audio | BDi | Hunter Douglas | Gallo Acoustics | Pro-Ject Audio | Leon Speakers |
B&O | Lutron | Ketra | Josh.ai | Meridian Audio | BDi | Hunter Douglas | Gallo Acoustics | Pro-Ject Audio | Leon Speakers |
B&O | Lutron | Ketra | Josh.ai | Meridian Audio | BDi | Hunter Douglas | Gallo Acoustics | Pro-Ject Audio | Leon Speakers |
B&O | Lutron | Ketra | Josh.ai | Meridian Audio | BDi | Hunter Douglas | Gallo Acoustics | Pro-Ject Audio | Leon Speakers |
B&O | Lutron | Ketra | Josh.ai | Meridian Audio | BDi | Hunter Douglas | Gallo Acoustics | Pro-Ject Audio | Leon Speakers |
B&O | Lutron | Ketra | Josh.ai | Meridian Audio | BDi | Hunter Douglas | Gallo Acoustics | Pro-Ject Audio | Leon Speakers |
B&O | Lutron | Ketra | Josh.ai | Meridian Audio | BDi | Hunter Douglas | Gallo Acoustics | Pro-Ject Audio | Leon Speakers |
B&O | Lutron | Ketra | Josh.ai | Meridian Audio | BDi | Hunter Douglas | Gallo Acoustics | Pro-Ject Audio | Leon Speakers |
B&O | Lutron | Ketra | Josh.ai | Meridian Audio | BDi | Hunter Douglas | Gallo Acoustics | Pro-Ject Audio | Leon Speakers |
B&O | Lutron | Ketra | Josh.ai | Meridian Audio | BDi | Hunter Douglas | Gallo Acoustics | Pro-Ject Audio | Leon Speakers |
B&O | Lutron | Ketra | Josh.ai | Meridian Audio | BDi | Hunter Douglas | Gallo Acoustics | Pro-Ject Audio | Leon Speakers |
B&O | Lutron | Ketra | Josh.ai | Meridian Audio | BDi | Hunter Douglas | Gallo Acoustics | Pro-Ject Audio | Leon Speakers |
B&O | Lutron | Ketra | Josh.ai | Meridian Audio | BDi | Hunter Douglas | Gallo Acoustics | Pro-Ject Audio | Leon Speakers |
B&O | Lutron | Ketra | Josh.ai | Meridian Audio | BDi | Hunter Douglas | Gallo Acoustics | Pro-Ject Audio | Leon Speakers |
B&O | Lutron | Ketra | Josh.ai | Meridian Audio | BDi | Hunter Douglas | Gallo Acoustics | Pro-Ject Audio | Leon Speakers |
B&O | Lutron | Ketra | Josh.ai | Meridian Audio | BDi | Hunter Douglas | Gallo Acoustics | Pro-Ject Audio | Leon Speakers |
B&O | Lutron | Ketra | Josh.ai | Meridian Audio | BDi | Hunter Douglas | Gallo Acoustics | Pro-Ject Audio | Leon Speakers |
B&O | Lutron | Ketra | Josh.ai | Meridian Audio | BDi | Hunter Douglas | Gallo Acoustics | Pro-Ject Audio | Leon Speakers |
B&O | Lutron | Ketra | Josh.ai | Meridian Audio | BDi | Hunter Douglas | Gallo Acoustics | Pro-Ject Audio | Leon Speakers |
B&O | Lutron | Ketra | Josh.ai | Meridian Audio | BDi | Hunter Douglas | Gallo Acoustics | Pro-Ject Audio | Leon Speakers |
B&O | Lutron | Ketra | Josh.ai | Meridian Audio | BDi | Hunter Douglas | Gallo Acoustics | Pro-Ject Audio | Leon Speakers |
B&O | Lutron | Ketra | Josh.ai | Meridian Audio | BDi | Hunter Douglas | Gallo Acoustics | Pro-Ject Audio | Leon Speakers |
B&O | Lutron | Ketra | Josh.ai | Meridian Audio | BDi | Hunter Douglas | Gallo Acoustics | Pro-Ject Audio | Leon Speakers |
B&O | Lutron | Ketra | Josh.ai | Meridian Audio | BDi | Hunter Douglas | Gallo Acoustics | Pro-Ject Audio | Leon Speakers |
B&O | Lutron | Ketra | Josh.ai | Meridian Audio | BDi | Hunter Douglas | Gallo Acoustics | Pro-Ject Audio | Leon Speakers |
B&O | Lutron | Ketra | Josh.ai | Meridian Audio | BDi | Hunter Douglas | Gallo Acoustics | Pro-Ject Audio | Leon Speakers |
B&O | Lutron | Ketra | Josh.ai | Meridian Audio | BDi | Hunter Douglas | Gallo Acoustics | Pro-Ject Audio | Leon Speakers |
B&O | Lutron | Ketra | Josh.ai | Meridian Audio | BDi | Hunter Douglas | Gallo Acoustics | Pro-Ject Audio | Leon Speakers |
B&O | Lutron | Ketra | Josh.ai | Meridian Audio | BDi | Hunter Douglas | Gallo Acoustics | Pro-Ject Audio | Leon Speakers |
B&O | Lutron | Ketra | Josh.ai | Meridian Audio | BDi | Hunter Douglas | Gallo Acoustics | Pro-Ject Audio | Leon Speakers |
B&O | Lutron | Ketra | Josh.ai | Meridian Audio | BDi | Hunter Douglas | Gallo Acoustics | Pro-Ject Audio | Leon Speakers |
Lutron Lighting Control | Palladiom Wire-free Shades | Ketra Lighting |
Lutron Lighting Control | Palladiom Wire-free Shades | Ketra Lighting |
Lutron Lighting Control | Palladiom Wire-free Shades | Ketra Lighting |
Lutron Lighting Control | Palladiom Wire-free Shades | Ketra Lighting |
Lutron Lighting Control | Palladiom Wire-free Shades | Ketra Lighting |
Lutron Lighting Control | Palladiom Wire-free Shades | Ketra Lighting |
Lutron Lighting Control | Palladiom Wire-free Shades | Ketra Lighting |
Lutron Lighting Control | Palladiom Wire-free Shades | Ketra Lighting |
Lutron Lighting Control | Palladiom Wire-free Shades | Ketra Lighting |
Lutron Lighting Control | Palladiom Wire-free Shades | Ketra Lighting |
Lutron Lighting Control | Palladiom Wire-free Shades | Ketra Lighting |
Lutron Lighting Control | Palladiom Wire-free Shades | Ketra Lighting |
Lutron Lighting Control | Palladiom Wire-free Shades | Ketra Lighting |
Lutron Lighting Control | Palladiom Wire-free Shades | Ketra Lighting |
Lutron Lighting Control | Palladiom Wire-free Shades | Ketra Lighting |
Lutron Lighting Control | Palladiom Wire-free Shades | Ketra Lighting |
Lutron Lighting Control | Palladiom Wire-free Shades | Ketra Lighting |
Lutron Lighting Control | Palladiom Wire-free Shades | Ketra Lighting |
Lutron Lighting Control | Palladiom Wire-free Shades | Ketra Lighting |
Lutron Lighting Control | Palladiom Wire-free Shades | Ketra Lighting |
Lutron Lighting Control | Palladiom Wire-free Shades | Ketra Lighting |
Lutron Lighting Control | Palladiom Wire-free Shades | Ketra Lighting |
Lutron Lighting Control | Palladiom Wire-free Shades | Ketra Lighting |
Lutron Lighting Control | Palladiom Wire-free Shades | Ketra Lighting |
Lutron Lighting Control | Palladiom Wire-free Shades | Ketra Lighting |
Lutron Lighting Control | Palladiom Wire-free Shades | Ketra Lighting |
Lutron Lighting Control | Palladiom Wire-free Shades | Ketra Lighting |
Lutron Lighting Control | Palladiom Wire-free Shades | Ketra Lighting |
Lutron Lighting Control | Palladiom Wire-free Shades | Ketra Lighting |
Lutron Lighting Control | Palladiom Wire-free Shades | Ketra Lighting |
Lutron Lighting Control | Palladiom Wire-free Shades | Ketra Lighting |
Lutron Lighting Control | Palladiom Wire-free Shades | Ketra Lighting |
Lutron Lighting Control | Palladiom Wire-free Shades | Ketra Lighting |
Lutron Lighting Control | Palladiom Wire-free Shades | Ketra Lighting |
Lutron Lighting Control | Palladiom Wire-free Shades | Ketra Lighting |
Lutron Lighting Control | Palladiom Wire-free Shades | Ketra Lighting |
Lutron Lighting Control | Palladiom Wire-free Shades | Ketra Lighting |
Lutron Lighting Control | Palladiom Wire-free Shades | Ketra Lighting |
Lutron Lighting Control | Palladiom Wire-free Shades | Ketra Lighting |
Lutron Lighting Control | Palladiom Wire-free Shades | Ketra Lighting |
Lutron Lighting Control | Palladiom Wire-free Shades | Ketra Lighting |
Lutron Lighting Control | Palladiom Wire-free Shades | Ketra Lighting |
Lutron Lighting Control | Palladiom Wire-free Shades | Ketra Lighting |
Lutron Lighting Control | Palladiom Wire-free Shades | Ketra Lighting |
Lutron Lighting Control | Palladiom Wire-free Shades | Ketra Lighting |
Lutron Lighting Control | Palladiom Wire-free Shades | Ketra Lighting |
Lutron Lighting Control | Palladiom Wire-free Shades | Ketra Lighting |
Lutron Lighting Control | Palladiom Wire-free Shades | Ketra Lighting |
Lutron Lighting Control | Palladiom Wire-free Shades | Ketra Lighting |
Lutron Lighting Control | Palladiom Wire-free Shades | Ketra Lighting |
Hunter Douglas | Shades | Drapes | Blinds |
Hunter Douglas | Shades | Drapes | Blinds |
Hunter Douglas | Shades | Drapes | Blinds |
Hunter Douglas | Shades | Drapes | Blinds |
Hunter Douglas | Shades | Drapes | Blinds |
Hunter Douglas | Shades | Drapes | Blinds |
Hunter Douglas | Shades | Drapes | Blinds |
Hunter Douglas | Shades | Drapes | Blinds |
Hunter Douglas | Shades | Drapes | Blinds |
Hunter Douglas | Shades | Drapes | Blinds |
Hunter Douglas | Shades | Drapes | Blinds |
Hunter Douglas | Shades | Drapes | Blinds |
Hunter Douglas | Shades | Drapes | Blinds |
Hunter Douglas | Shades | Drapes | Blinds |
Hunter Douglas | Shades | Drapes | Blinds |
Hunter Douglas | Shades | Drapes | Blinds |
Hunter Douglas | Shades | Drapes | Blinds |
Hunter Douglas | Shades | Drapes | Blinds |
Hunter Douglas | Shades | Drapes | Blinds |
Hunter Douglas | Shades | Drapes | Blinds |
Hunter Douglas | Shades | Drapes | Blinds |
Hunter Douglas | Shades | Drapes | Blinds |
Hunter Douglas | Shades | Drapes | Blinds |
Hunter Douglas | Shades | Drapes | Blinds |
Hunter Douglas | Shades | Drapes | Blinds |
Hunter Douglas | Shades | Drapes | Blinds |
Hunter Douglas | Shades | Drapes | Blinds |
Hunter Douglas | Shades | Drapes | Blinds |
Hunter Douglas | Shades | Drapes | Blinds |
Hunter Douglas | Shades | Drapes | Blinds |
Hunter Douglas | Shades | Drapes | Blinds |
Hunter Douglas | Shades | Drapes | Blinds |
Hunter Douglas | Shades | Drapes | Blinds |
Hunter Douglas | Shades | Drapes | Blinds |
Hunter Douglas | Shades | Drapes | Blinds |
Hunter Douglas | Shades | Drapes | Blinds |
Hunter Douglas | Shades | Drapes | Blinds |
Hunter Douglas | Shades | Drapes | Blinds |
Hunter Douglas | Shades | Drapes | Blinds |
Hunter Douglas | Shades | Drapes | Blinds |
Hunter Douglas | Shades | Drapes | Blinds |
Hunter Douglas | Shades | Drapes | Blinds |
Hunter Douglas | Shades | Drapes | Blinds |
Hunter Douglas | Shades | Drapes | Blinds |
Hunter Douglas | Shades | Drapes | Blinds |
Hunter Douglas | Shades | Drapes | Blinds |
Hunter Douglas | Shades | Drapes | Blinds |
Hunter Douglas | Shades | Drapes | Blinds |
Hunter Douglas | Shades | Drapes | Blinds |
Hunter Douglas | Shades | Drapes | Blinds |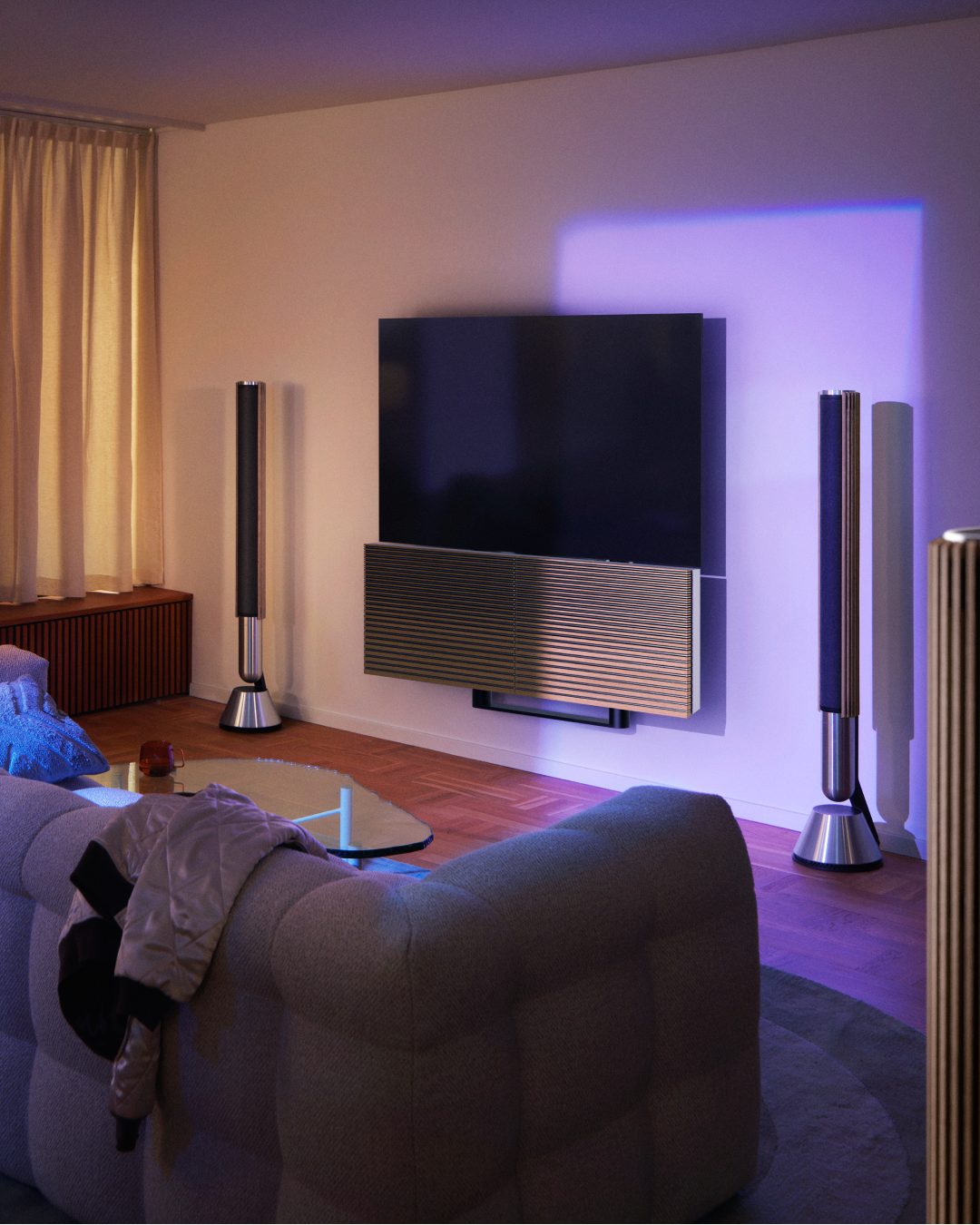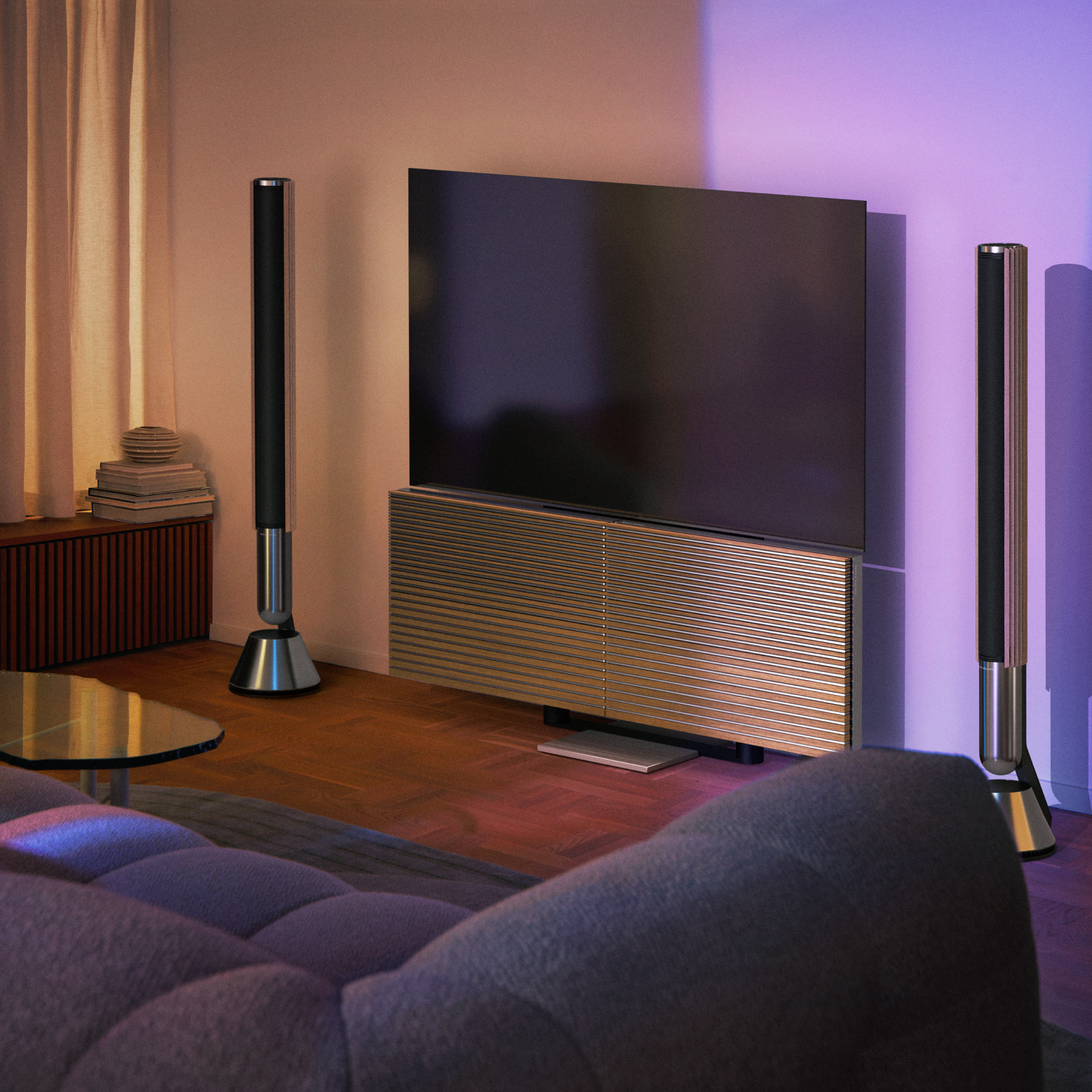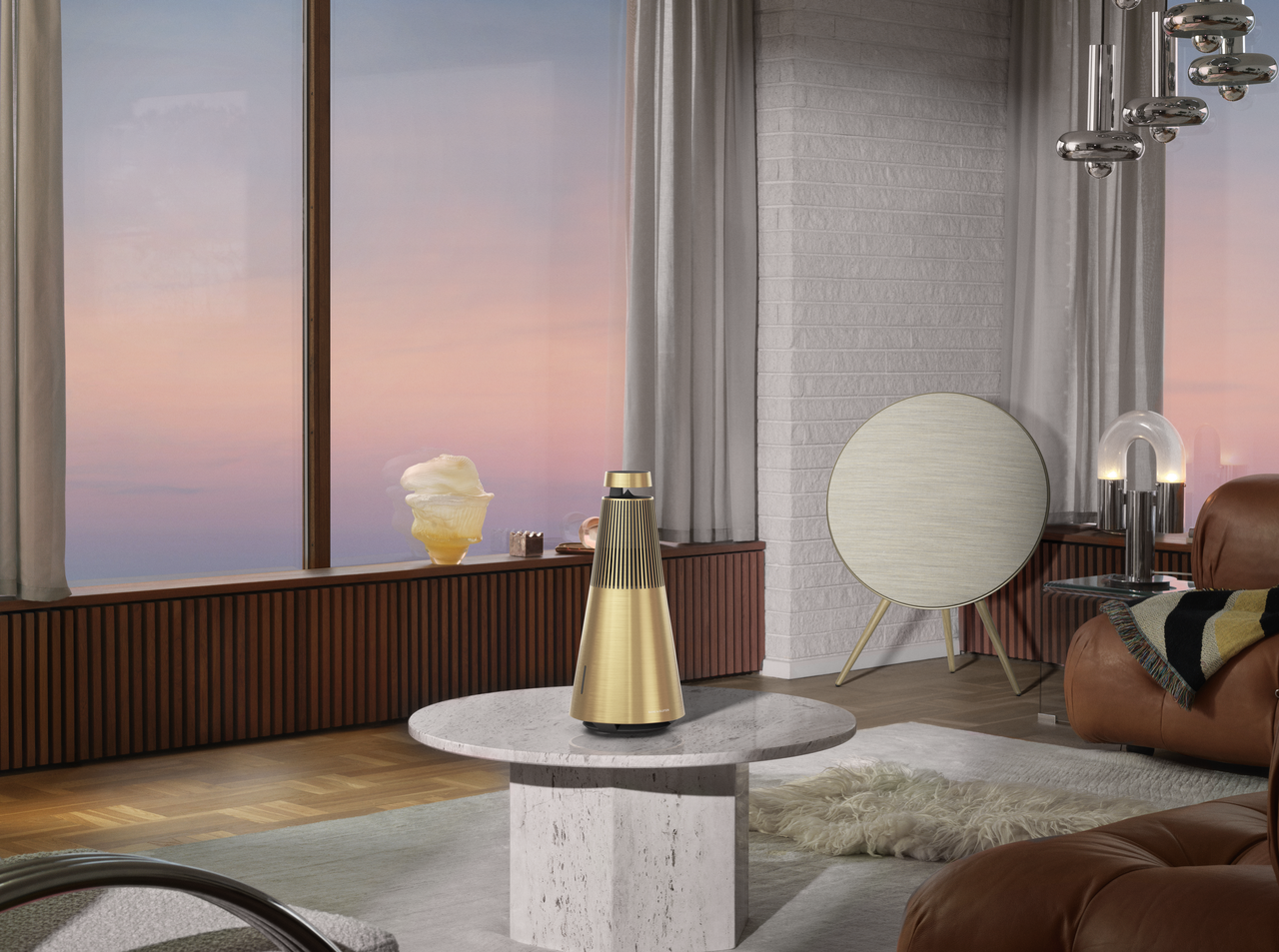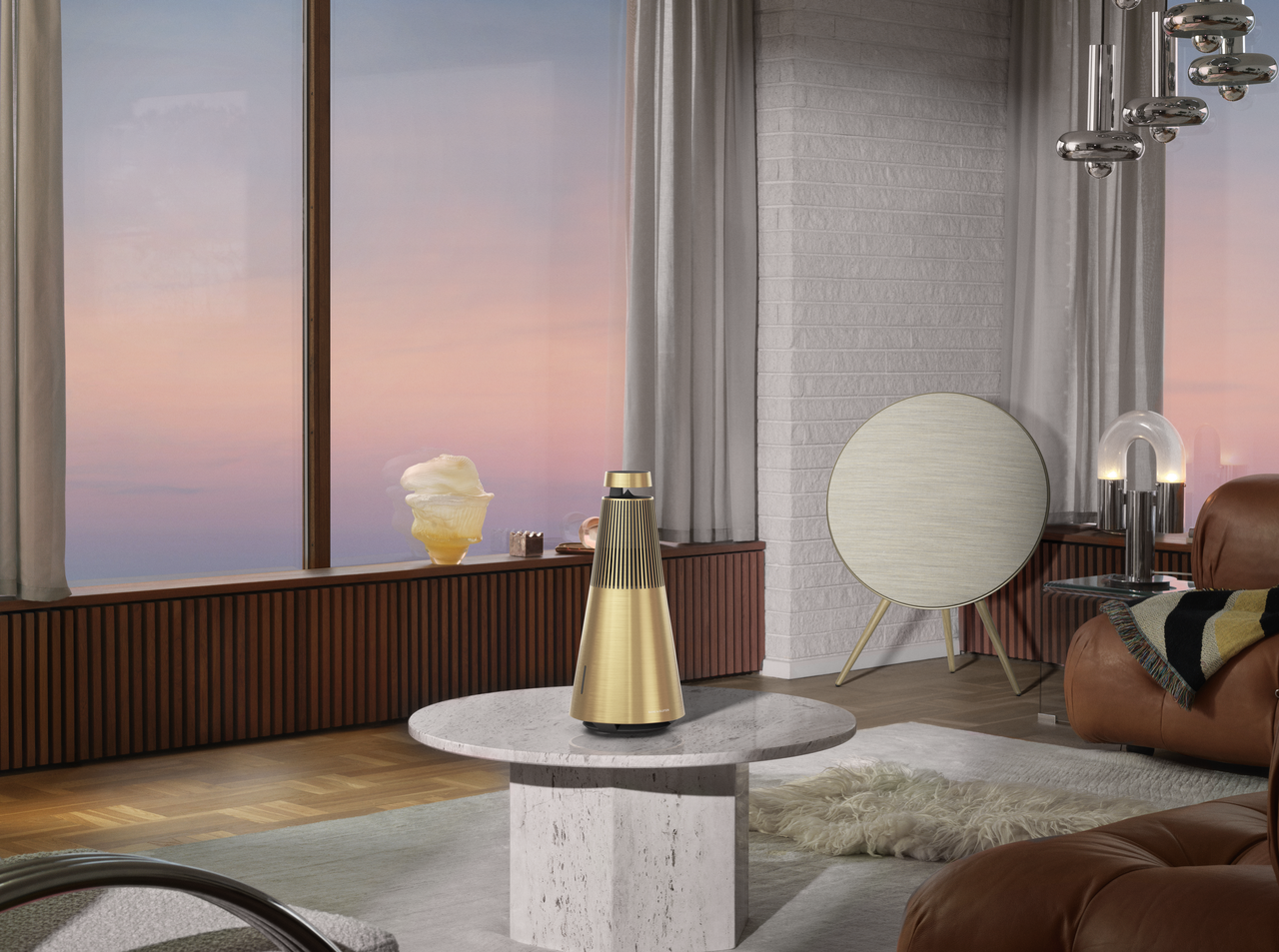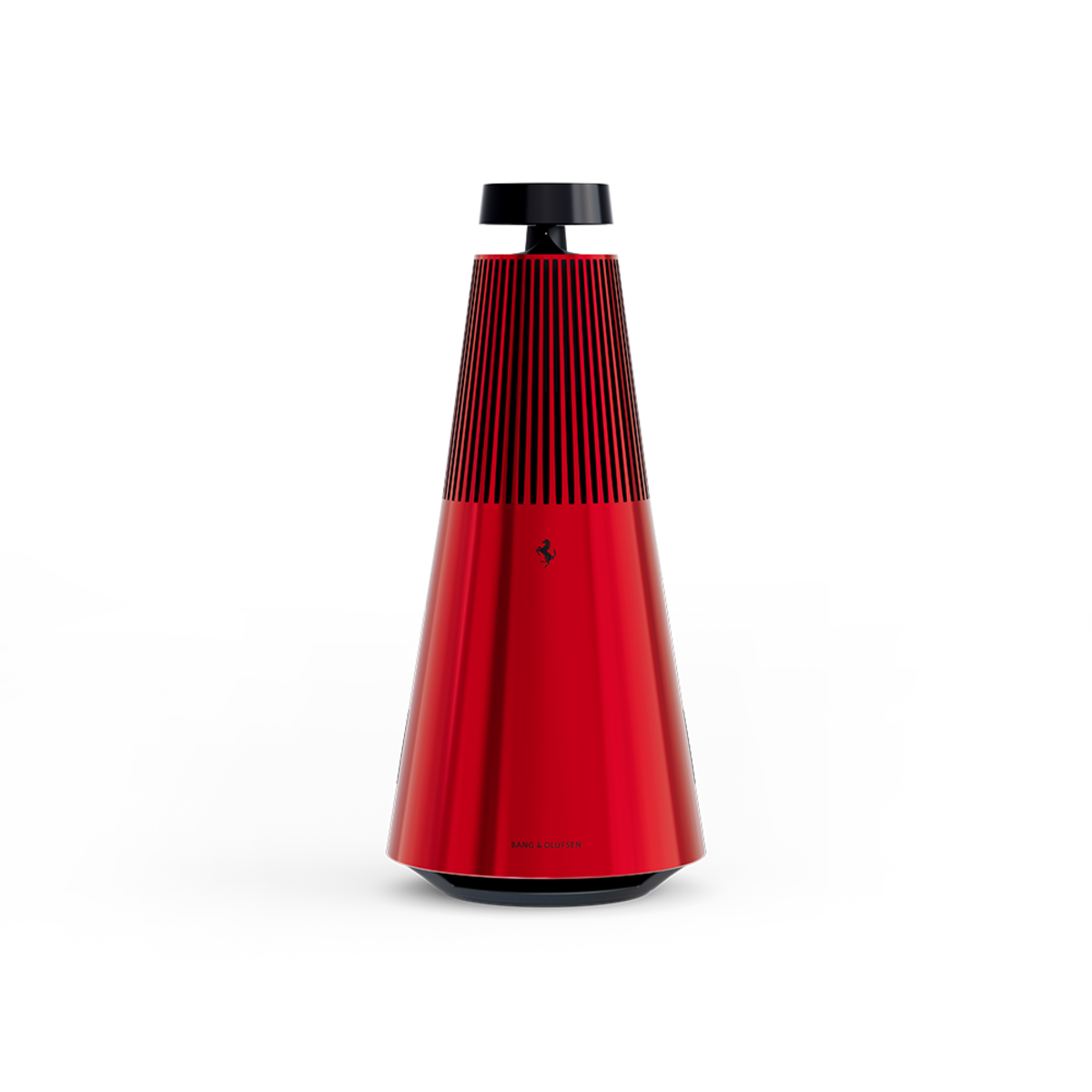 Bang & Olufsen Bespoke
Custom finishes available for the extra touch of luxury!
L
e
a
r
n
M
o
r
e
Visit the PTG & AV Gallery Page
View available artwork, learn about the artists we represent, and see upcoming events!
What our
clients

are saying...
We had another company tell us we had to replace the system and Jeff was able to totally fix it.
Susan H. - Satisfied Client
Highly knowledgeable, competent and responsive.
Alan Z. - Satisfied Client
Jeff is not only brilliant at what he does, he has the ability to communicate and work with anyone on any level.
Val L. - Estate Manager
Our new shades work so much better that our air conditioner doesn't run nearly as often!
Art H. - High-rise Resident
Solves problems others think are impossible.
Alan Z. - Homeowner
Provided a resource that we have found difficult to locate in the area
Brian C. - Project Manager
Our whole system is so much more user friendly than the previous system we had.
Susan H. - Homeowner
I have never heard music this way. It's awe-inspiring, life-changing, and it even looks great!
William B. - Audiophile
Actual Client
Actual Client
Actual Client
Private Technology Group
Visit Us:
9420 Del Webb Blvd, Las Vegas, NV 89134