District Artz Collaboration
PTG & AV Gallery is proud to work with District Artz to offer these amazing Street Art originals.
Home Theaters
Stop watching movies and start experiencing the magic. We specialize in luxury home theaters starting at $100k fully designed, installed, calibrated, and maintained.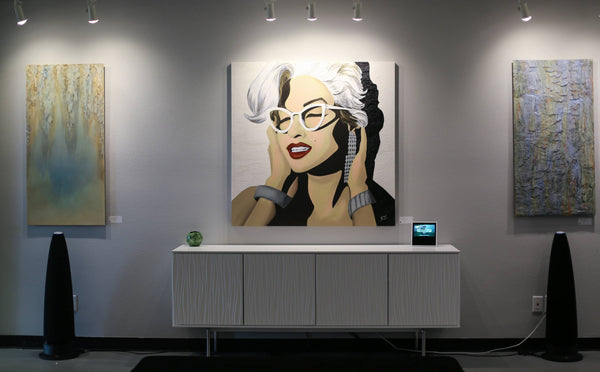 AV Gallery
We believe that quality artwork is essential to a luxury lifestyle. To support our local artists and provide our clients access to great art from around the world, we have created AV Gallery. With regular events, opportunities to meet artists, and community focused initiatives, AV Gallery is our way of making the world a better place.
Satisfied Clients
Quotes from actual clients with generic images to protect their privacy.
We had another company tell us we had to replace the system and Jeff was able to totally fix it.
Highly knowledgeable, competent and responsive
Jeff is not only brilliant at what he does, he has the ability to communicate and work with anyone on any level.
Our new shades work so much better that our air conditioner doesn't run nearly as often!
Solves problems others think are impossible.
Provided a resource that we have found difficult to locate in the area
I have never heard music this way. It's awe-inspiring, life-changing, and it even looks good
Our whole system is so much more user friendly than the previous system we had
Why European Luxury?

We like the design aesthetics, attention to detail, and quality of the European manufacturers we represent and we believe that this focus is perfect for our clients in the US.
What is American Ingenuity?

According to the Oxford English Dictionary, the word ingenuity means: "Having an aptitude for invention or construction; clever at contriving or making things; skillful." We use our ingenuity to create solutions for you home that are as simple to use as they are elegant.
How good is the coffee from a TopBrewer?

We feel it is the best automatic machine in the world, but don't take our word for it... stop by and try a cup for yourself. Call us to schedule a time that works for you.
What is Shabbat Mode Programming?

This is programming designed to help people follow Shabbat laws in their home. The simplest form is a button programmed to execute a pre-defined scene. On the more advanced level, we can cut power to motion sensors, start a pre-defined schedule that turns lights on and off, raises shades, and disables buttons throughout the house.
Can you fix my existing Smart Home System?

With over 20 years of experience in the smart. home business, we specialize in servicing, maintaining, and upgrading existing systems.

Contact us for a free 30 minute system evaluation today.
Do you work on AMX Control Systems?

We are AMX authorized. With over 20 years of AMX experience, we can help you maintain or modify an existing system.