BDi Furniture
DESIGNED FOR MODERN LIVING
Innovative furniture designed for the way that we work, live and play.
Schedule A Consultation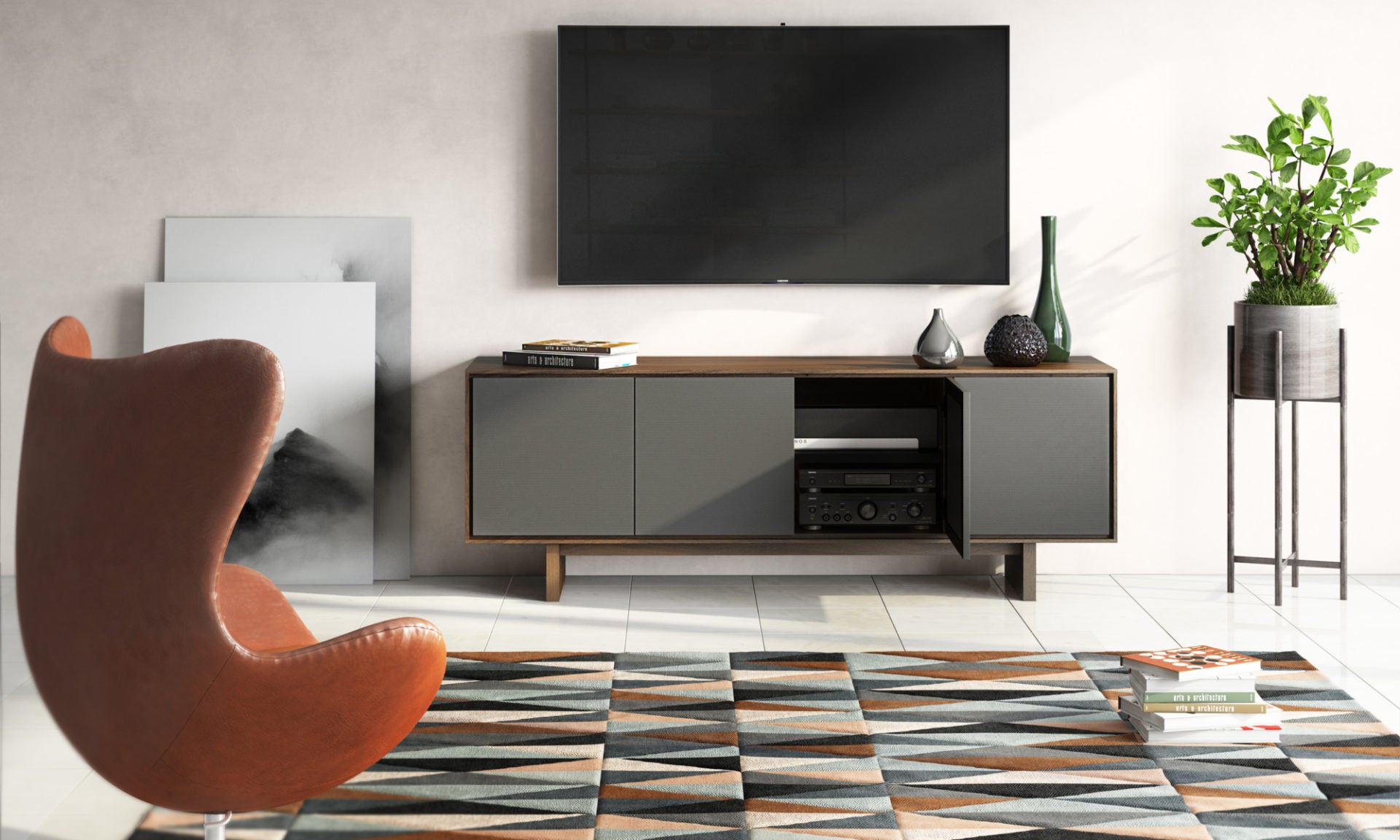 Octave
This full-featured media cabinet collection features perforated steel doors, allowing full sound - and remote control signals - to easily pass through.
Interval
Live on the grid. Hidden behind its handcrafted interlocking hardwood door, Interval conceals a host of user-friendly features. Engineered with the home theater in mind, the collection also makes a striking storage solution.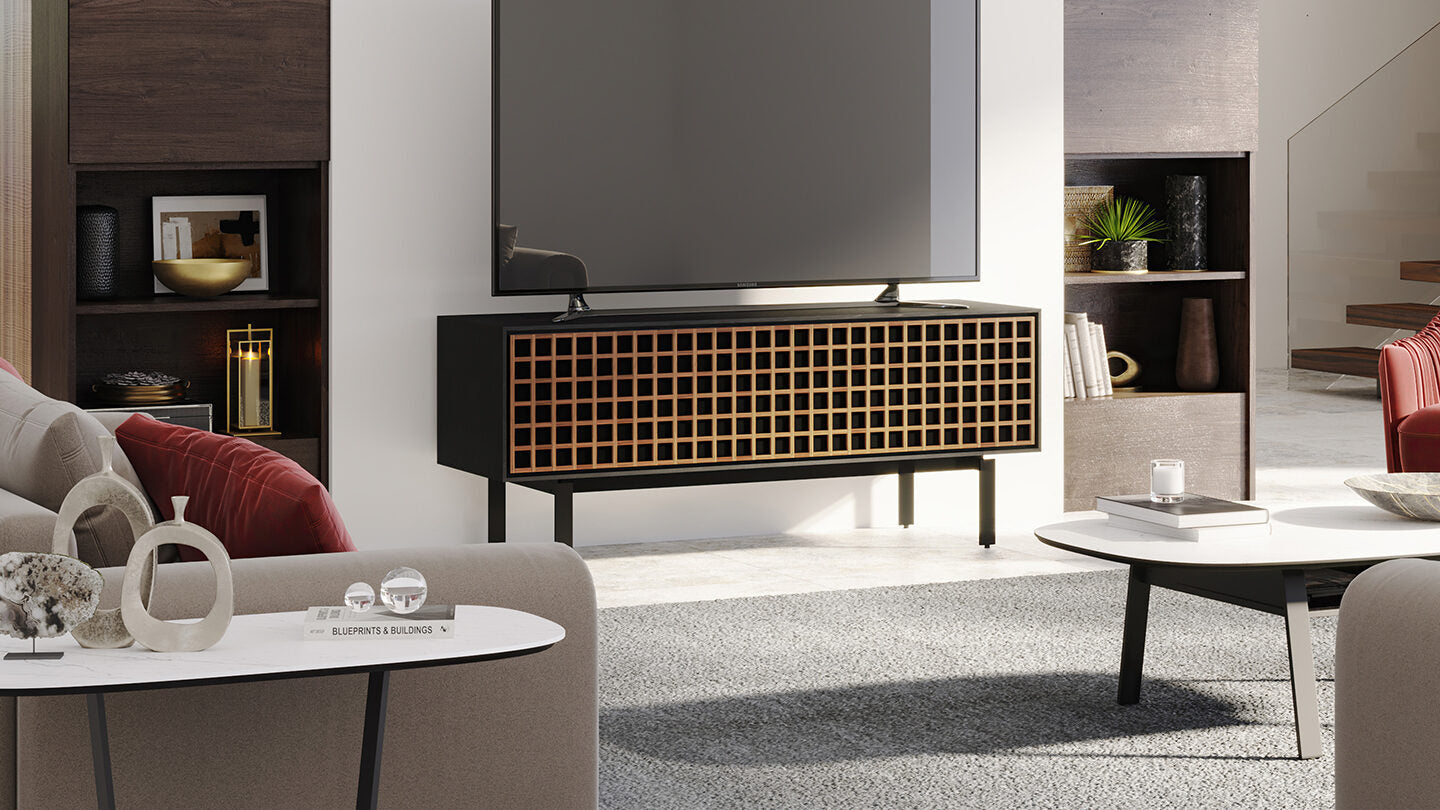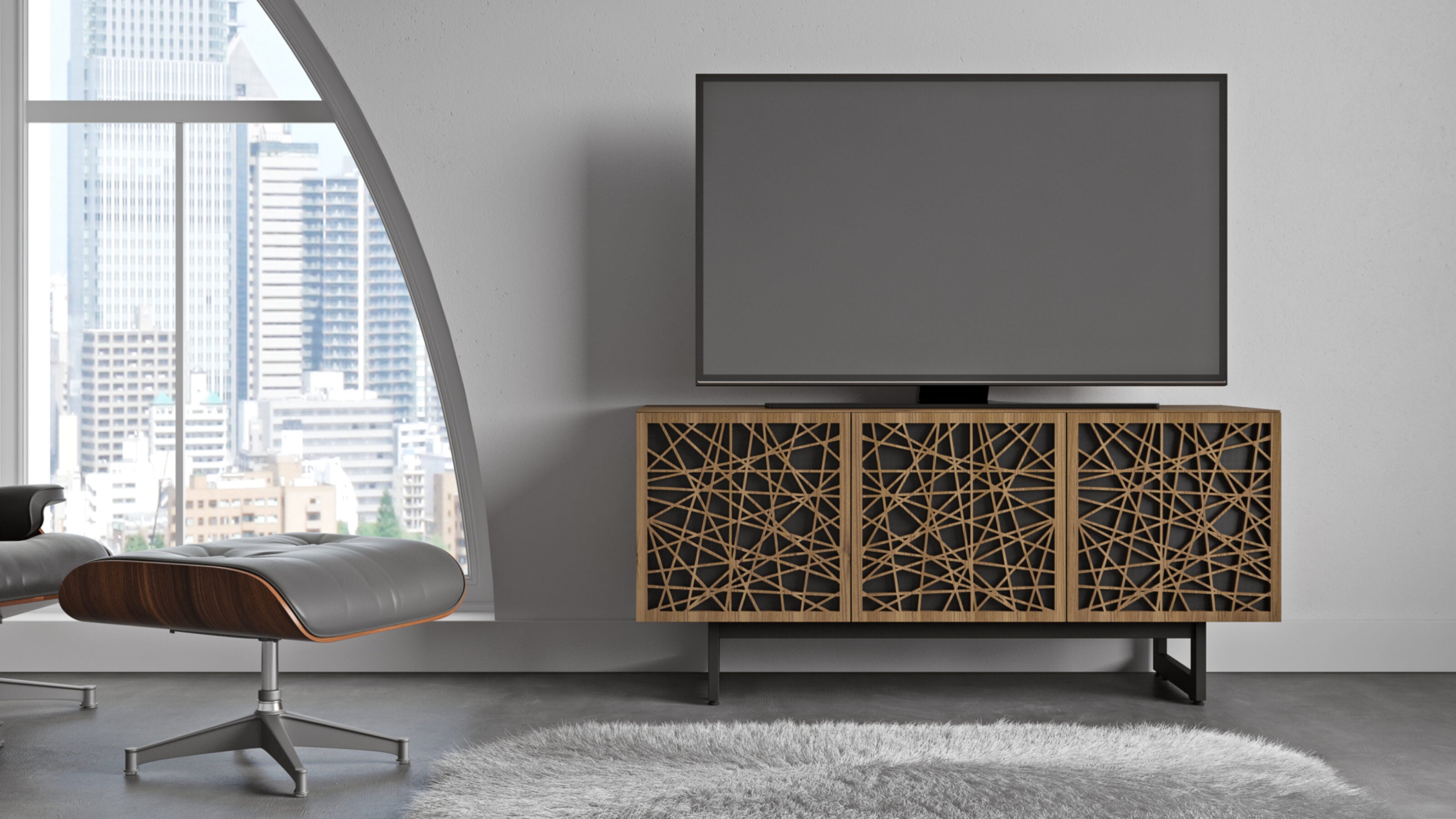 Elements
Great design is elemental.The innovative and award-winning Elements collection features nature-inspired, laser-cut door designs that provide a stylish storage solution with natural airflow.
Corridor
Beautifully practical. Recognized for its innovative and functional design, satin-etched glass surfaces, and louvered hardwood details, the award-winning Corridor collection is engineered with unique user-friendly features.

Whether designing an eye-catching home theater, outfitting the perfect home bar, or creating the ideal workspace, the timeless design of Corridor always makes a statement.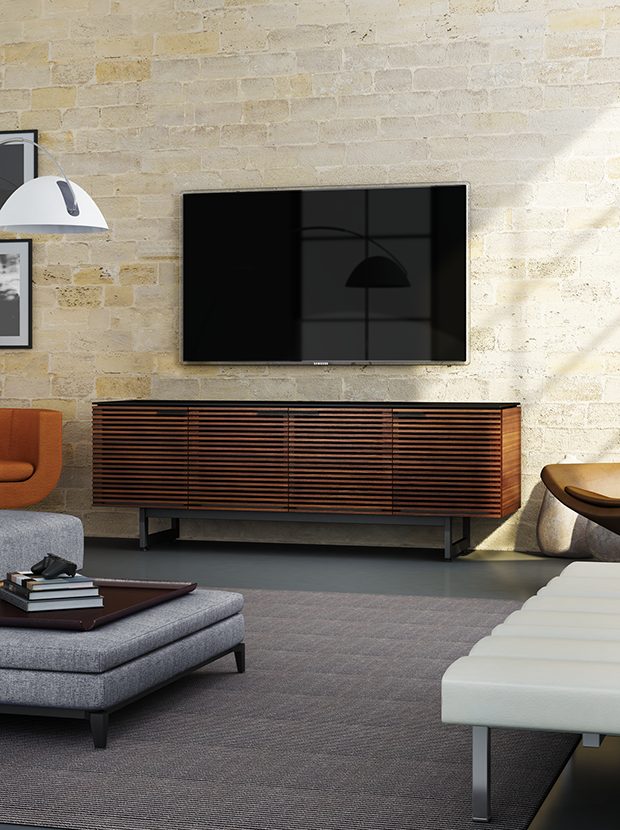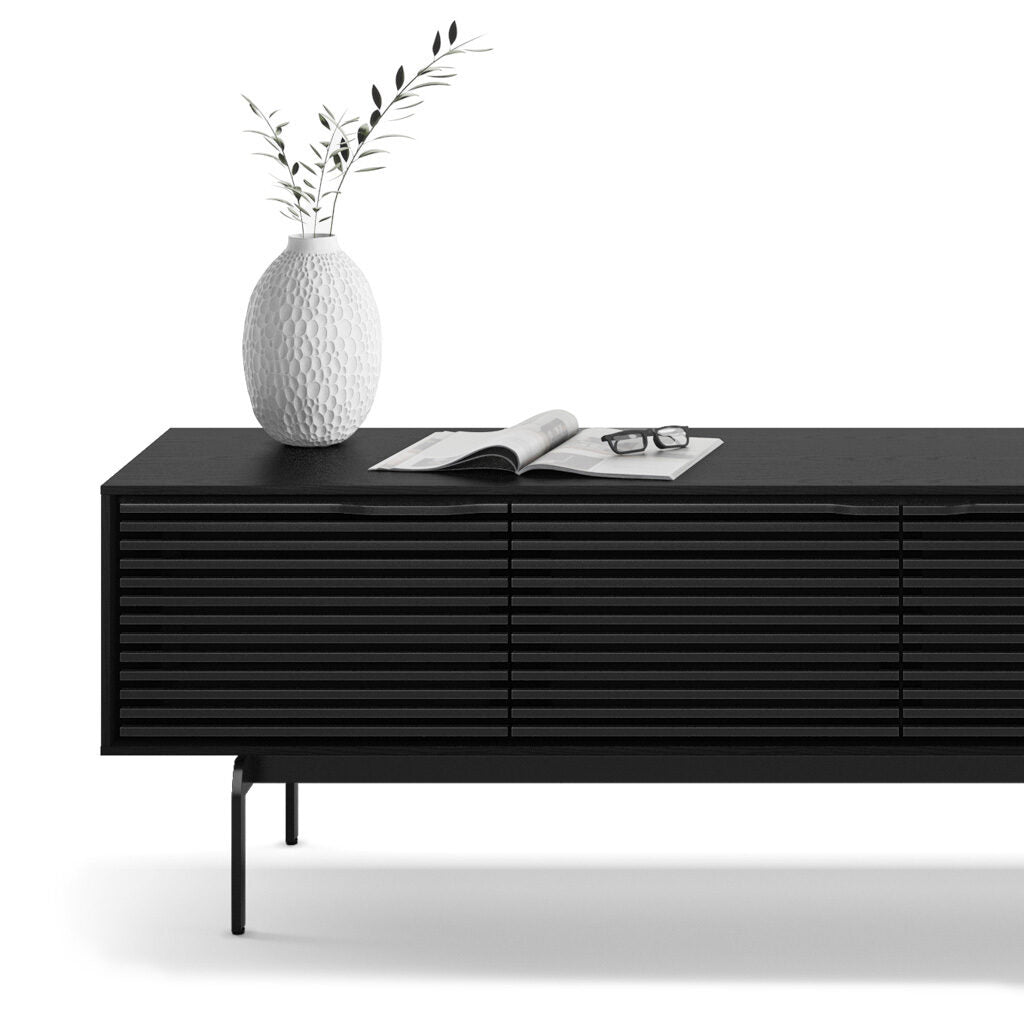 Align
Read all about it.
It's all here in black and white. Whether poised on elegant console legs or rolling on a media base, the striking lines of the Align collection create newsworthy drama. Use it as an eye-catching storage credenza or conceal a soundbar and you have a full-feature TV cabinet that is without parallel.
Tanami
Fluid design. Contrasting straight lines with flowing, sculpted patterns, this stunning console and bar collection is sure to be a conversation starter and the focal point of any room.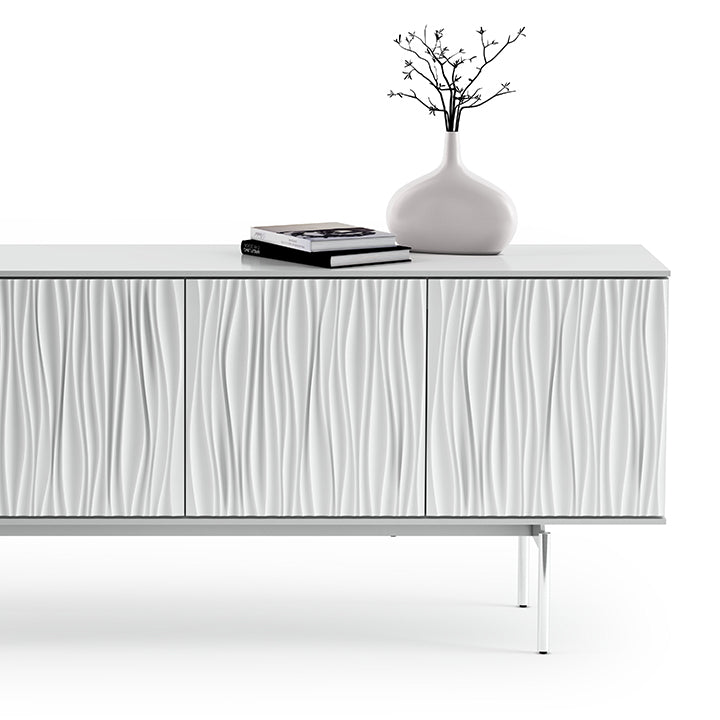 Performance Features
Engineered from the inside out.BDI furniture is designed to seamlessly integrate technology into the way that we live. Innovative performance features abound, simplifying your initial setup, maximizing your ongoing enjoyment, and protecting your investment over the life of your system.