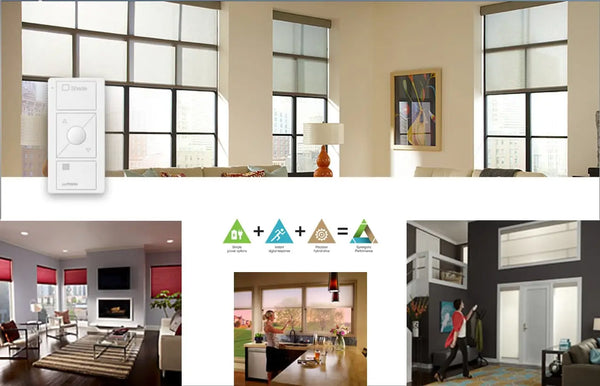 Motorized Window Treatments
Lutron Shades, Drapes, Blinds, and More!
We are certified to help you with every step of your window treatment purchase. This includes setting proper budgets, deciding on manual or motorized options, picking the right solution, and working with you and/or your interior designer to pick the perfect materials to complete your space. 
Upgrade to motorized for better value
We have noticed that manual shades are generally either always open or always closed. This means that they are a waste of money. With motorized shades, we can schedule them to open and close based to optimize natural light usage and minimize furniture damage due to direct sunlight. 
Watch the Sunset
We have a client in La Jolla with a beautiful view of the ocean. The problem is that in the early afternoon, the sun becomes overbearing. We have the sheer shades programmed to lower just before the sun becomes a problem. This allows continued viewing pleasure throughout the afternoon. 
The best part of the view is the sunset. Just before the sun touches the horizon, we automatically raise the shades so the homeowners can naturally pause their busy lives, take a deep breath, and appreciate the beauty.
One of the reasons we put in windows is so we can take in the view. Stop letting manual shades rob you of the reward you worked so hard for and spent so much on. Call us today and bring natural beauty back into your life.