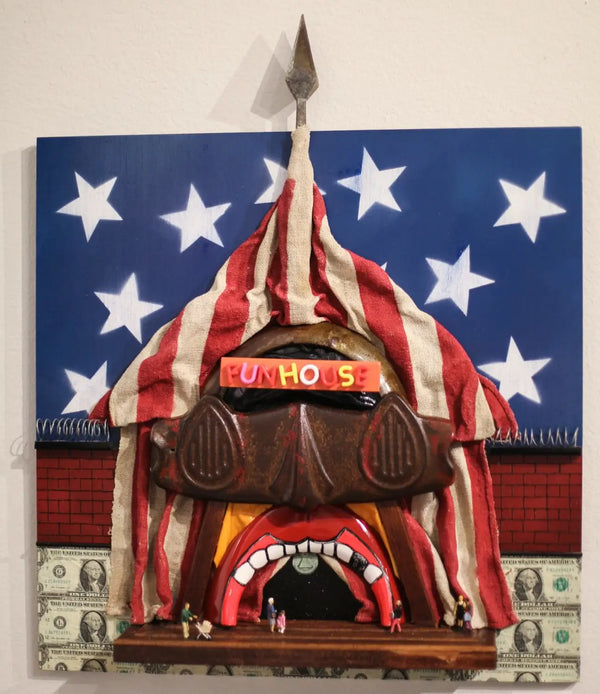 Glynn Galloway
Glynn Galloway describes himself as an "oblique artist"; not parallel, not perpendicular, not an outsider but definitely not mainstream.  He creates unusual mixed-media, assemblage sculptures which are constructed primarily of antique objects that he collects from antique stores and markets from every region of the US and overseas.
Glynn incorporates these vintage items with wet-molded leather, stiffened fabrics and hammered metals to create one of a kind free-standing and wall-mounted sculptures. Each creation becomes a unique fusion of period artifacts and new materials that are fashioned using variations of time-honored artisanal methods such as cuir-bouilli and metalsmithing. His works combine the incomparable patina that nature has imbued on the antique objects with the vibrant airbrushed finishes of his leather components and the stunning "flame painted" finishes he achieves with an acetylene torch on his copper elements. 
Glynn is self-taught in all the disciplines he works in and created his first assemblage in 2009. What he lacks in formal art education he makes up for in his constant effort to improve his work, his incessant exploration of new methods, techniques and materials to utilize in his creations and his commitment to keep his art fresh and innovative!