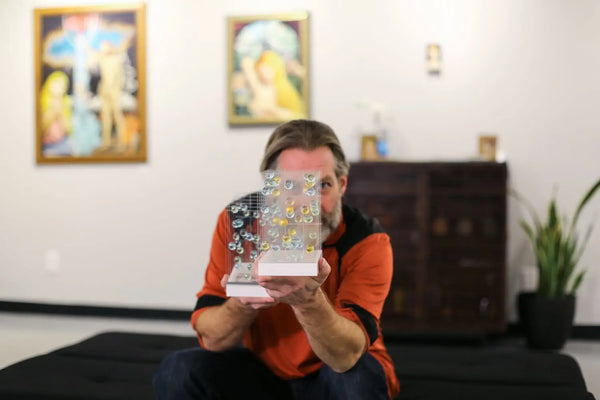 Cameron Cools
A self-made artist who has a very engaging personality. When you talk to him, it is like talking to an old soul in a young body. Someone who has seen great pain and love all at once and finds a way to focus on love. It's his art that cultivated our attention. Different, unique, and mathematical, and yet peaceful, restful, and mesmerizing.
Cameron is a self-taught artist. He grew up in Canada, watching his mother paint and create. She gave him a Sketch pad as a kid and ignited his passion for art.
Cameron has received honorable mentions from his peers, as well as receiving best-of-show for one of his sculptures. Cameron is a staple of the Las Vegas art scene. He has his work on display in the Las Vegas Metropolitan Art Gallery and Museum.