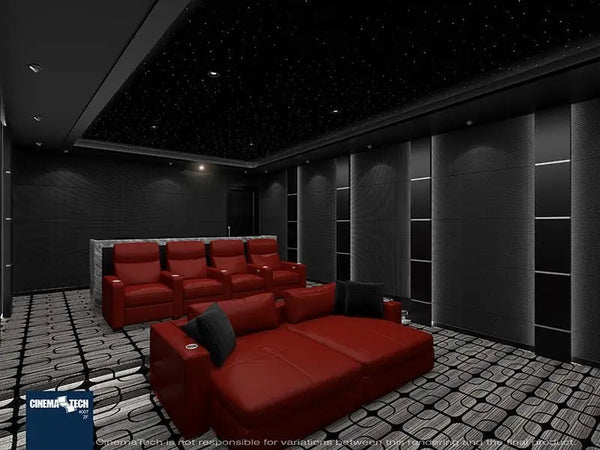 CinemaTech Luxury Seating and Acoustic Treatments
Over 20 years ago, entrepreneur, Michael Murphy uncovered the challenges of designing a premium home theater by watching his neighbor create theirs. Not only was finding quality seating a challenge but creating a room that was acoustically sound was next to impossible. By noticing these pain points and challenges, CinemaTech was founded to create a private cinema experience that delivered premium comfort and acoustical treatment to accentuate the audio technology in the space.
Private Technology Group relies on CinemaTech for premium seating solutions. We appreciate the quality and craftsmanship of their products. When you think of all the time spent sitting on your furniture, don't you deserve the best? 
CinemaTech also provides aesthetically pleasing acoustic room treatments. These products can help correct echos and unintelligible audio. The solution can also hide ugly in-wall speakers to provide a quality aesthetic in any room. 
Need help with your next home theater project? Give us a call and we can help you design the perfect space.