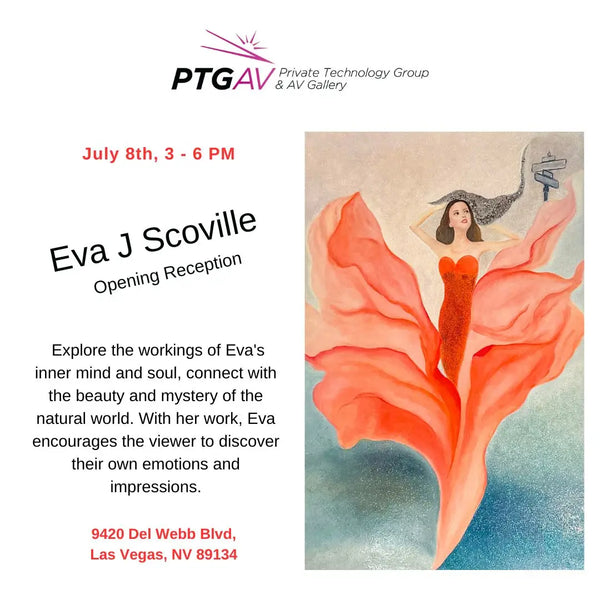 Journey Into Your Inner Self Jul 08 2023
Join us for the opening reception of Eva J Scoville's newest exhibition, where she is taking you on a journey into your inner self.
Through her art, Eva invites the viewer to step into her inner world, to explore the workings of her inner mind and soul, and to connect with the beauty and mystery of the natural world. She encourages the viewer to discover their own emotions and impressions in the process.
Eva's bold strokes, striking color combinations, and unique textures create an immersive experience that transports the viewer to a place of contemplation and wonder.
The artist will be present.
Get your tickets here.