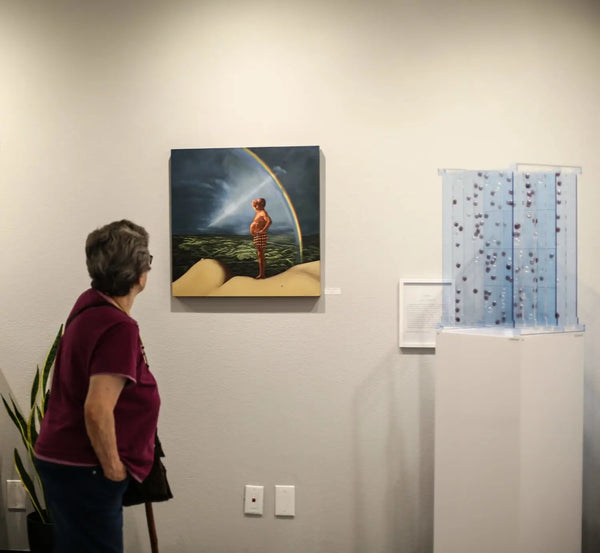 Margaret DeClerk
I became interested in art as a child. I have a Bachelor's degree in Fine Arts from Murray State University in Kentucky. I concentrated on graphic design to make a living and worked as a graphic designer for 35 years, 21 of those years were with the City of Las Vegas where I also worked as an illustrator. I retired from that position in 2018 to work for myself as an illustrator and to concentrate on my Fine Arts career. I also work part-time for Alpha Voyage Gallery.
Graduated with honors and Award of Excellence from Murray State University with a Bachelor's degree in Fine Arts. Awarded 3rd place in MSU Annual Student Exhibit and the sculpture made from a '59 Fairlane car is in MSU's permanent collection. I've exhibited in City of Las Vegas Galleries for more than 20 years. Chosen to exhibit in CLV's Aerial Gallery and to participate in City of 100 Murals project to celebrate Centennial of City of Las Vegas in 2005. Mural is in permanent collection of Junior League's Morrelli House.
My imagination is my most powerful tool. Being able to create what I imagine is my greatest gift and joy.
Medium: Acrylic and Oil Paints, Prismacolor and Graphite Pencil
Primary Medium: Acrylic paint and Prismacolor Pencil