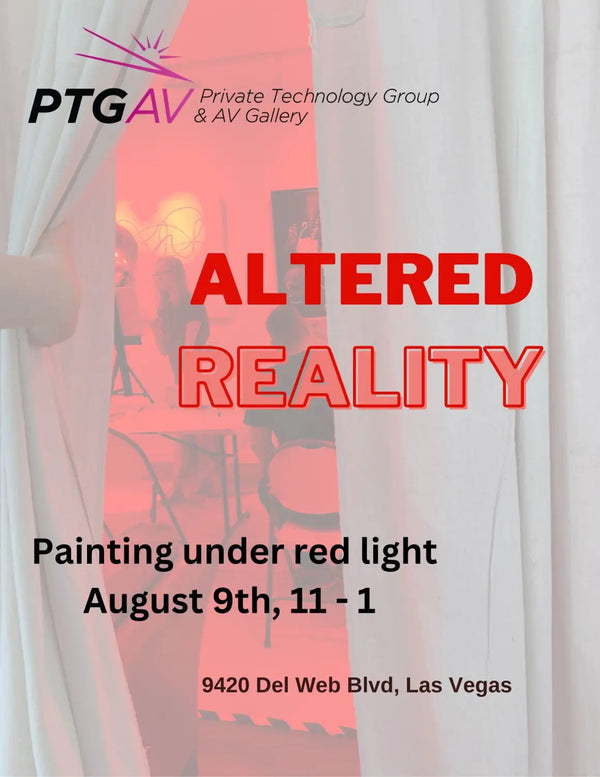 Altered Reality - Painting under Red Light Sep 09 2023
Join us for another event at AV Gallery.
You have to see and try this for yourself! Colored light changes how we perceive colors. It's not just fun, it's magic!
This artist led workshop is open for all skill levels. All materials will be provided.
Introductory price $ 25 per person!
https://www.eventbrite.com/e/altered-reality-painting-under-red-light-tickets-689467946187